Join us for the IVUSS 2021 Virtual Conference
October 2nd and 3rd!
Serious Education With Lots of Fun!
The meetings will start at 10am Eastern Daylight Time.  The entire program will be available for viewing after the conference, so if you cannot be there "live", you can still see the conference.

We have 15 hours of confirmed lecture time split between the two days and expect all hours to be RACE approved.

The format will be one to three 50-minute prerecorded sessions followed by a live Q&A session. This format will be repeated throughout both days. 

There will be the ability to interact with each other as well as with our sponsors!

The program will be posted for 90 days after the meeting, and RACE credit for each session will be available after passing a quiz.
This format is not quite the same as an in-person conference, but there is a more relaxed dress code!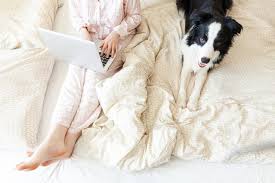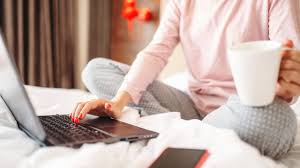 Gold Level sponsors:



BRONZE LEVEL SPONSORS: 



MEETING LEVEL SPONSORS:

 
SPeakers:  
We have a very distinguished group of speakers helping us with this venture!
Dr. Mark Dirven - "

Echocardiographic Assessment of Pulmonary Hypertension" and "Doppler Derived Pressure Gradients in Clinical Practice: What do the Numbers Actually Tell Me?

Dr. Sonya Gordon- "Diagnosing Right to Left Shunts" and a mystery case!
Dr. Bob O'Brien - Non-cardiac Thoracic Ultrasound
Dr. Marnin Forman - Feline Pancreatitis Consensus Statement
Dr. Rebecca Stepien - Mitral Valve Disease Consensus Statement

Dr. Nele Eley - Demonstration of Musculoskeletal Ultrasound Technique

Dr. John Feliciano - Advanced GI Ultrasound

Dr. Laura Martinelli - Advanced Imaging Techniques

Dr. Merrilee Holland - Abstract presentation:  Echocardiographic Changes in the Shape and Size of the Aortic Cusps in Dogs with Systemic Hypertension.
Dr. Elodie Huguet - Abstract Presentation:  Comparison of Thoracic Radiographs with Echocardiography in the Interpretation of Cardiac Chamber Enlargement in Dogs with Severe Left-Sided Cardiomegaly.
COST (in USD)
| | | |
| --- | --- | --- |
|   | Member | Non-Member |
|  Through August 15th |  $170 |  $220 |
|  August 16th - December 31st |  $220 |  $270 |
Cancellation fee:  $15 until September 20; $50 September 21 through October 1; no refunds after October 1.